I need help setting up a case in OpenFoam. I have tried to set it up for a while with no luck so I am searching for more help on here. I am willing to pay to get it set up quicker!
The case is a vehicle analysis with rotating wheels (boundary layer, not movable mesh) and flow through a radiator (porous). I think the solver should be porousSimpleFoam, but I am not sure. It will be a steady-state incompressible analysis.
My main problem is setting boundary conditions for these separate parts in the case. The model is made up of 3 different parts in an assembly (using PTC Creo aka ProE for CAD).
1. Body
2. Radiator (porous zone)
3. 4X Wheels (rotating boundary layer)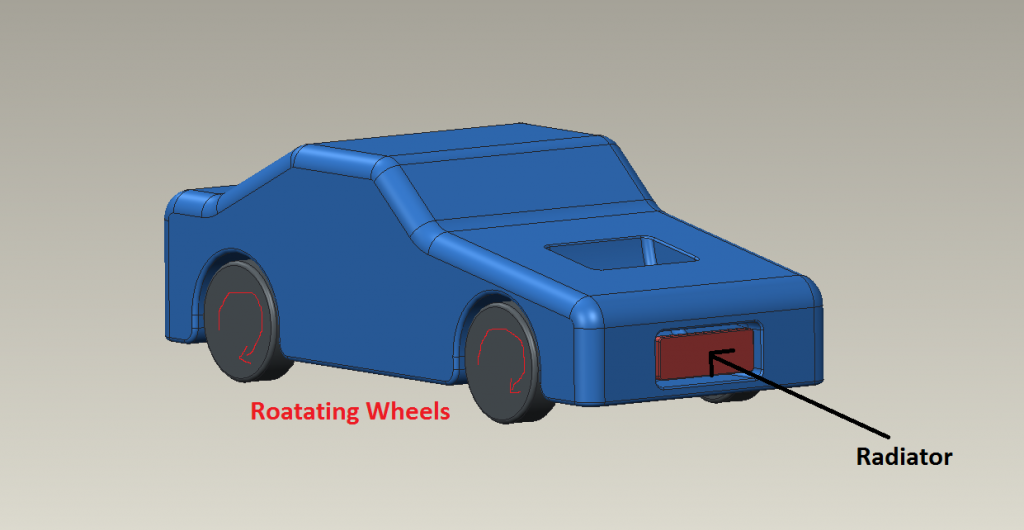 I am looking for a file setup like the tutorials so I can work though it and learn
I know I do not have all the info, but if somebody is interested in helping me out for some money, post on here and then email me! Thanks!
paulwaynelucas@gmail.com