I was trying to compile using the QT creator,while following step of openfoam wiki, I have some problem,
1) At this point, I have no my own Foam,
so I just try to add simpleFoam in project folder,
but after this, in wiki show that the ~.h, ~.c file, but in my case there is nothing hahaha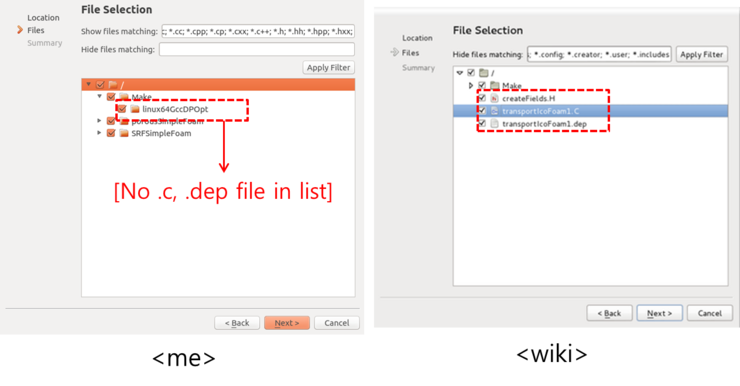 2) So, I just skip this, and next step is check the build option....
in OpenFoam wiki, tool chain option is exist,but in my windonw, tool chain did not come up....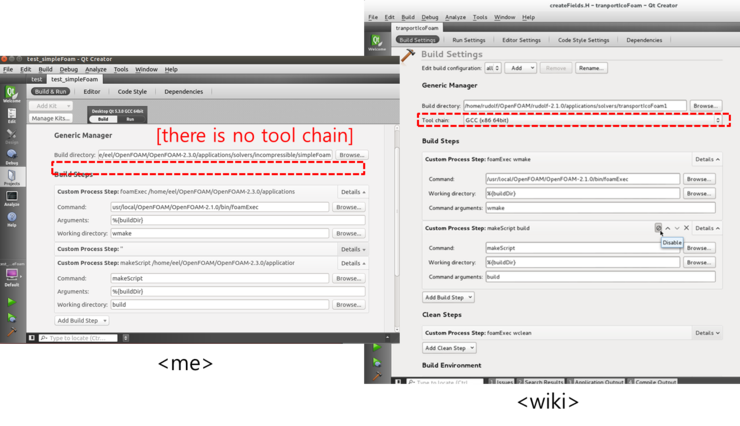 this is just absolutely initial step.But I spend whole day to fix it. and not found
is there anyone to know about this???
Thanks ^^