Recently, when I try to check wave making in 2D empty flume, the Mesh by hypermesh make wave break or Strange vibration in postProcessing date.
I just "fluentMeshtofoam XXX.mesh", and checkMesh is ok.I didn't modify any setting except changing the water depth to 0.5 m.(I do these in the StokesV in interFoam of tutorials.)
when I use "interFoam" to run this simulation, it runs well.
but the result in postProcessing date(like wave surface) looks wrong, just not smooth and strange vibration.

And I see there are strange phenomenon in inlet boundary.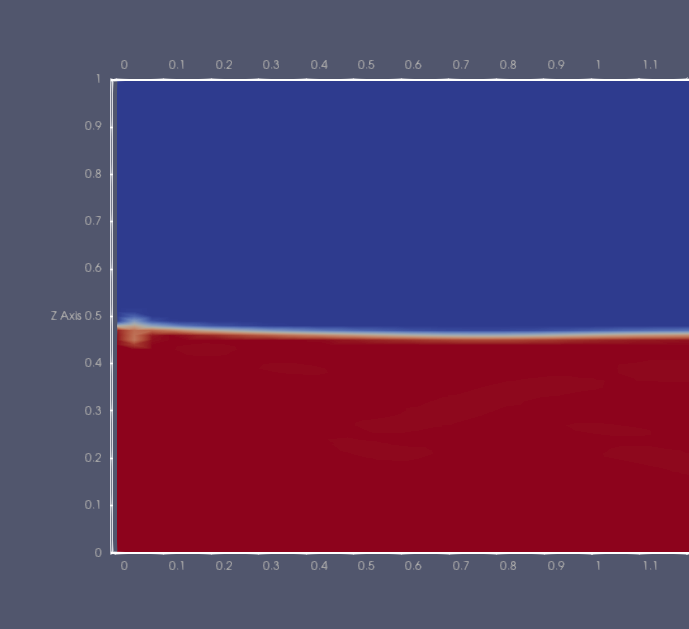 when I try same size and density mesh made by Icem or blockMesh, all wave surface are great smooth.

If there is anyone know this problem, and tell me how to deal it?
or
Is this problem made by hypermesh?
thanks everybody alot!